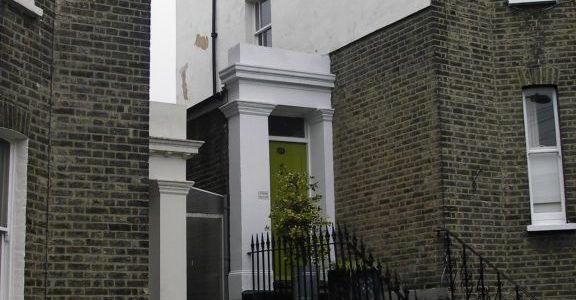 Structural Repairs South East London
We were contacted by a private home owner in South East London who had noticed that there was substantial cracking to the flank and rear elevation of this late victorian property.
After an extensive survey of the property it was discovered that the cracking had occurred due to lintel failure above the window to the gable elevation as well as outward movement to the rear elevation. Whilst carrying out our free survey we found that the parapet wall had also failed allowing moisture to penetrate between the render and masonry causing it to become delaminated and unsafe.
This is a very common defect with period properties but it should only be left to the specialists to propose and implement a suitable repair strategy.
Using a combination of bed joint reinforcement and pinning ties we were able to create helical masonry beams within the masonry distributing structural loads to the gable elevation lintel. The rear elevation was repaired and restrained with a combination of bed joint reinforcement as well as lateral restraint techniques tying the masonry to the floor joists without the requirement for pattress plates thus giving a hidden repair.
Upon closer inspection to the parapet wall it was found that water was getting behind the render damaging the flank wall masonry as well as delaminating the render. The original parapet had previously been repaired poorly and it was decided Newman's would have to remove 3 courses of masonry and the delaminated section of render in order to provide a lasting repair. Reclaimed bricks were used to rebuild the masonry with new lead work and render providing a permanent solution.