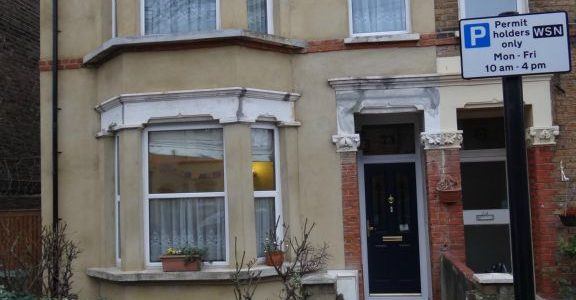 Structural Repairs External Refurbishment London
Newman's were asked to visit a property in East London in order to assess and install and remedial solution to rectify extensive and live cracks to the bay window which was pulling outwards from the main structure due to a lack of lateral restraint.
As well as movement to the bay window there was also Lintel Failure which is a common structural defect for properties of this age and type of construction.
Twistfix Bed Joint Reinforcement was specified in order to restore the structural integrity of the Failed Lintels as well as tying the bay window back into the main structure. Bed Joint reinforcement was used to create masonry beams by chasing out the mortar to a suitable depth and inserting 2 helical rods encompassed in specially designed Twistfix WHO-60 grout. This distributes structural loads as well as providing a fixed connection.
As well as Structural Repairs we were asked to carry out a full External Refurbishment including replacing defective lead work, removing and replacing rotten timber fascia and soffit boards, new gutters and down pipes, installing tile vents and sealing all windows.
As part of the external refurbishment we also carried out full rendering of the external front elevation using Weber polymer-modified cement based render which we could apply a 10 year guarantee to.
The repairs were carried out on time and within budget and left for redecoration by the clients own painter.