---
Crack Repair
Working for one of our main social housing contacts, Oxford City Council, Newman's are currently carrying out a small project to reinforce the corners of a set of double story garages.
The structural repairs incorporate Twistfix bed joint reinforcement wrapped around the external corners where separation had occurred leaving cracks upto 10mm's.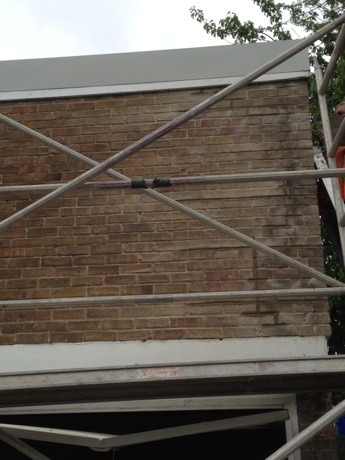 Internally cracks have appeared on the rear walls due to some slight ground movement, again bed joint reinforcement is being utilised to restrain any further movement.