---
Crack Repairs, London
Cracking View at This North London Warehouse
Newman Building Solutions were called upon by a commercial property management company who own various trading estates across London.
Many trading estates in London are still Victorian brick built structures that have stood the test of time and are still fully functional. The masonry construction of most of these structures is built using 13 inch solid masonry laid in English bond using lime mortar. This type of construction is a strong bond which will allow slight movement.
We were called out to attend site as a matter of urgency due to the crack rapidly widening and in some places was over 10mm's wide. We carried out a structural survey free of charge the same day and designed a repair specification that would restore the structural integrity without any major disruption to the business operating in the building.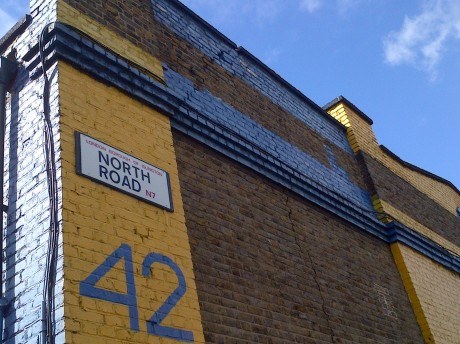 We used our own mobile scaffold tower alleviating the need for traditional scaffolding enabling us to be on site just two days after the initial survey.
To repair the crack in the brickwork we installed 14 No masonry beams across the crack which was drilled back into the left and right pillars. This method of crack repair not only crack stitches but distributes the loads imposed and distributes them across the masonry preventing further cracking.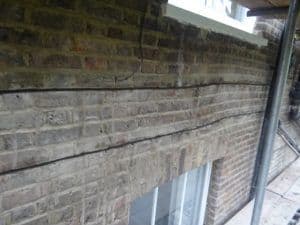 The parapet wall was secured using 1.5m grout ties which were installed vertically down through the brick work which saved huge costs in a rebuild.
The repair was guaranteed against failure for 10 years. The repairs lasted only 2 days allowing the business to remain fully operational.