---
Lateral Restraint and Bay Window Reinforcement, Kent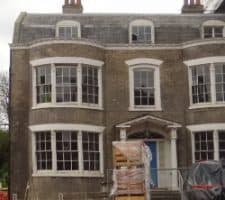 Newman's were called upon by Vision Homes to initially carry out a detailed structural survey to design and implement a suitable Structural Repair scheme to a historic mill house in Farningham, Kent.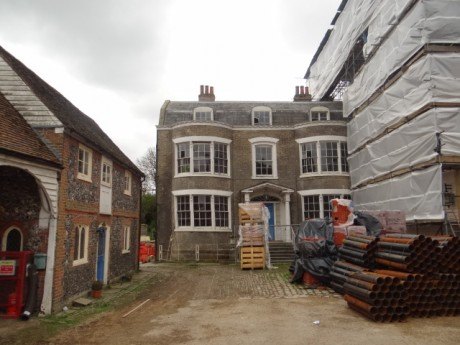 The structural survey was carried out severe cracking was found to the external leaf of masonry to the bay windows were under severe stress caused by subsidence and lack of lateral restraint at ground floor, first floor and ceiling levels.
With refurbishment of the existing structures being undertaken we were then asked to design a suitable engineered solution to reinforce the brickwork to carry the imposed loads as well as restrain the lateral movement at all levels.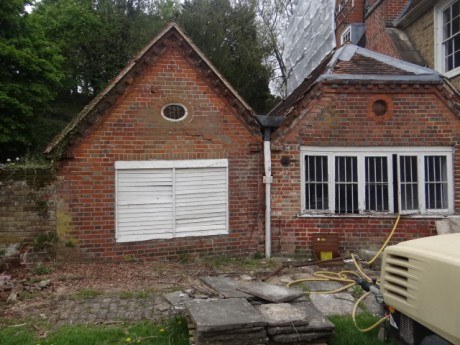 With the design complete and the structural engineers satisfied with our specification designed in accordance with the BRE guide produced for THOR helical, who manufactures the 2nd generation Helibeam system supplied to us by Twistfix we have now implemented out design.
We are currently installing over 400 metres of helical wire installed in pairs to create the helibeam brick reinforcement to the bay window and over 100 crack stitches to areas of localised cracking to various building across the mill house site.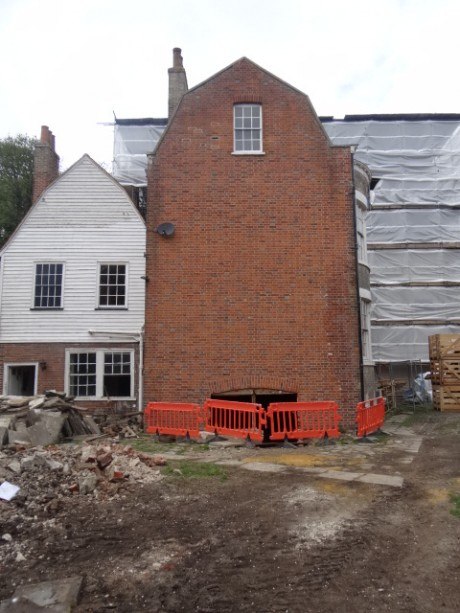 In combination with the helibeam's we are also installing 60 no 1.5 metre lateral restraint ties into the bay windows and the 3 storey flank wall to restrain against the lateral movement. Our Lateral Restraint ties will be tested for pull out forces once installed and typically achieves pull out forces of at least 2.5 Kn's.
Various areas of the brick work is also live due to mortar missing from the bed joint requiring over 160m2 of grout injection and repointing  to prevent the live brickwork from causing structural issues and prevent the penetration of moisture through the solid wall.
The works will take approximately 4 weeks for one of our dedicated structural teams to complete and so far we are ahead of schedule.
Newman's can help to diagnose structural defect, cracking and movement by arranging a free Structural Survey, contact London and the South East leading structural repair specialists for Help, advice and peace of mind Call 0333 444 0154 or Email enquiries@newmans.com