---
London's leading Structural Repair Company goes from strength to strength
Here at Newman Building Solutions we pride ourselves on providing cost effective, modern day methods of building and structural repairs.
Here are a few projects we have recently completed:
Oxford
We continue to develop our new and existing client base in and around Oxford and during the summer completed a number of  important projects for Oxford City Council and Oxford University.
Phase 3 at Sheriffs Drive included repairing cracks with the Installation of Twistfix helical beams and crack stitches, as well as installing auger piles to support existing failed foundations and tree root barriers installed to prevent further damage being cause by root infestation.
Working closely with local Authorities and Housing Associations we are able to offer stress free solutions to all Structural Defects. Contact us today for more information.
Historical Building West London
Historical buildings are in constant need of maintenance and repair to ensure they stand the test of time. We excel in these projects using years of  hands on experience, together with the best products available from companies such as Twistfix and Thor Helical, to ensure that all repairs are sympathetic to the historical nature of the building.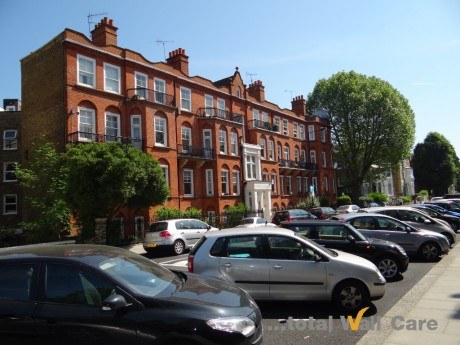 Brick tinting is used for colour matching mortar and brick/stone repairs and is an important part of successful Structural Repairs.
Domestic Repairs Putney
Domestic property repairs is always at the heart of our business and we continue to provide Masonry Repairs to Victorian and Edwardian properties all over London and the home counties.
Domestic Repairs, Southfield, London
Newman Building Solutions can help diagnose structural defects, cracking and movement by arranging a free Structural Survey, contact London's, the South East's and the South West's leading structural repair specialist for help, advice and peace of mind. Call 0333 444 0154 or email enquiries@newmans.com