---
Concrete Repairs, Second Phase Underway
Concrete Repairs, Second Phase Underway
As you may know Newman's have been awarded a contract to carry out concrete repairs to residential flats and living accommodation in West Bay on the Dorset coast.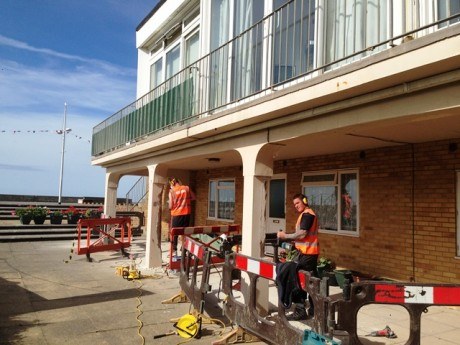 The repairs to the first of six phases are now complete and the second phase is underway. The concrete has failed due to the penetration of salt containing moisture which has caused severe corrosion of the steel reinforcement in some areas.
We are using a combination of repair products from the Flexcrete range to repair all of the structural damage cause including the installation of hand applied high strength repair mortars, corrosion inhibitors, fairing coats and anti-carbonation coatings to provide a guaranteed repair solution.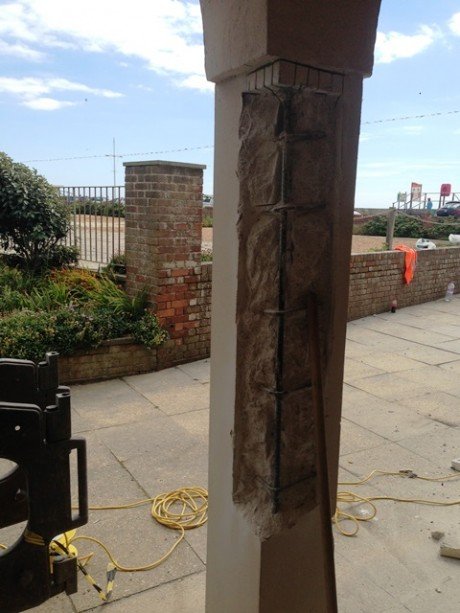 The repairs are going as planned and the combination of high quality repair products and time served technicians will provide a lasting repair solution.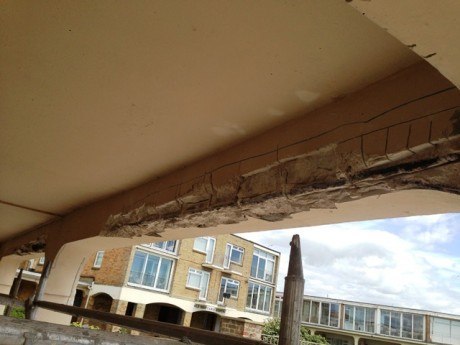 Newman Building Solutions can help to diagnose structural defects, cracking and movement by arranging a free Structural Survey, contact London and the south East's leading structural repair specialists for Help, Advice and peace of mind Call 0333 444 0154 or Email enquiries@newmans.com