Concrete Failure
Reinforced concrete buildings have been constructed extensively since the 1960's within London and the South East of England for residential and commercial buildings. Reinforced concrete is used due to its speed of construction and it strength and fire resistance making it an ideal building material.
Many of London's tower blocks and tall buildings are built using a concrete frame with brick in fill panels or cladding and have been standing for over 50 years but due to weathering, poor construction etc many of these buildings are suffering from concrete failure.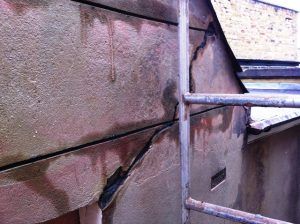 There are various reasons that cause concrete to fail such as carbonation, corrosion of the reinforcing, honeycombing, lack of concrete cover, stray electrical current causing corrosion to name but a few.
Concrete repairs should only be carried out by suitably trained and experienced tradesmen and at Newman Building Solutions we are experienced. We carry out concrete repairs on a regular basis and are able to diagnose concrete failure design a suitable solution and instigate a lasting repair programme.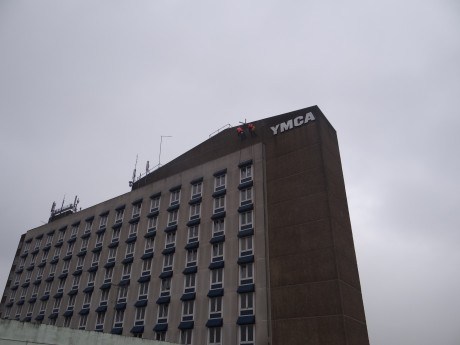 We use various products and techniques in order to carry out concrete repairs and utilise many hand applied repair mortars that repair failed concrete. Combining mortars and specialist coatings we are able to restore structural integrity of failed concrete by removing the defective concrete and treating any steel and applying new mortars.
Here is one of our recent concrete repair case studies, a 1960's built commercial premises suffering from cancer of concrete and cracking caused by thermal movement.