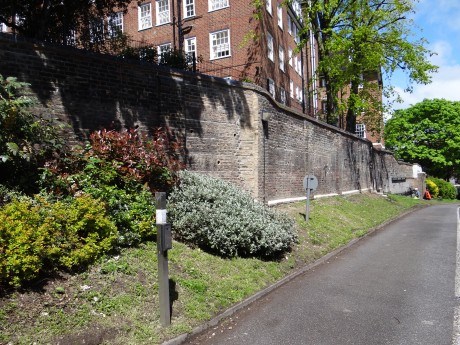 Retaining walls are a vital structure within the infrastructure of London.  They are everywhere and a large number of them are well over 100 years old. Victorian built retaining walls are usually constructed using 13 inch solid brick work construction with a soft lime mortar and usually they haven't been inspected for signs of failure or disrepair until they are at a critical stage of failure.
At Newman Building Solutions we are regularly required to design a suitable structural stabilisation programme that will restrain further outward movement or collapse as well as retain the original charm of the structure.
Newman Building Solutions specialise in retaining wall restraint and use various modern methods of structural repair such as the Twistfix helical system creating masonry beams and crack stitches tying the masonry together. In some instances ground anchors are required to restrain the outward movement. Twistfix helical systems can be guaranteed for up to 25 years and ground anchor solutions can be guaranteed for up to 99 years.
We like to restore these engineering marvels and relish the opportunity to conserve the original structure. Visit our case study here to view the Twistfix system in use  to restore and restrain a Victorian built retaining wall.